Writer Wednesday Blog Hop posts will now be on my new blog Taini's Writings. I hope you'll join me over there 🙂
Taini's Writings
Here is the first Writer Wednesday Blog Hop posted to this blog.  
This week the hop is being led by Heather who is taking time out from her busy job of being a mom of two (one of which is a newborn) to run this week's hop.  
***********************************************************
It seems like an age since I last hosted the Writer Wednesday blog hop, but here I am again to take the lead.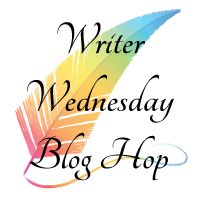 It's taking much longer than I anticipated to adjust to life as a mother of two, and still make time for my own things. You'd think I learnt this the last time, that young baby's take up a lot of time and energy!
I've been finding it hard to get my rhythm back in writing anything, and what better way to get myself going again than with this wonderful weekly hop.
Before we get down to this…
View original post 186 more words